My Winter Mantel
When you decorate for Christmas in aqua, white and silver, the transition to winter decorating is pretty easy (and not to mention, inexpensive). All it took was a little editing of my 'Winter Wonderland' Christmas mantel to create a winter vignette.
In my case, I also removed all of the silver and white glittery twigs and sticks that created the volume on my Christmas mantel. Even though these are pretty holiday-neutral, en masse they seemed a little too fussy and over-the-top than the look I was going for. So in the box they went. Ultimately, I ended up stripping the whole thing down to just the string of glittery-adorned white lights, and my winter wreath.
Next, I started the process of building it back up again. First, I knew I wanted to add the three chubby mason jars that I purchased at Dollarama for just $3 each. (Steal!) I filled them with faux snow (nothing else - just loved the simplicity of it) and placed them in the middle of the mantel. The string of lights behind them provides a beautiful glow, especially when the room is dark!
Next, I added in a bit of whimsy with the "All you need..." print, as a little prelude to the season's highlight, Valentine's Day. I had seen one similar to this somewhere on the web and LOVED it, and it was simple to recreate. I already had the glass frame on hand.
Finally, for visual interest, I added in a bit more colour with the turquoise trees that were part of my Christmas stash, and texure with the white pine cones. In addition, I pulled in the DIY snowflake garland that I had made for my master bedroom during the Christmas season.
Before I sign off, here's a little before and after of how I transitioned my mantel from Christmas to Winter.
Until next time, happy decorating!
Linking to these lovely blogs: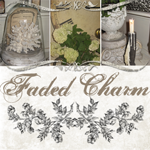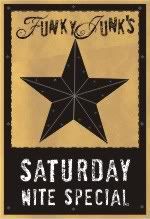 The Winter Mantel Linky Party at
Labels: Holiday Decor, Mantel Decor, Winter Decorating